My Yorkies are part of the family . Parents and pups are raised in our home with constant love and care. We care deeply where puppies go to live, and have the right to refuse a sale if we don't feel the new home will be a good fit.

Our males weigh 4-2 lbs and our females are 7- 4.8 lbs . All my females/males are AKC registered,
I breed and sell the quality of babies that I would want to own myself.


Yorkies can go to their new homes at 10 to 12 weeks of age, depending on their size and how well they are doing. Some may be longer. I do what is best for each individual puppy. If you are interested in a puppy, please let me know, as they find homes very fast. Prices range from $1400 to $2500,depending on overall quality. Tinies can go up to $3000 .
​
If you are interested in a puppy you can fill out a contact form or call 507-251-3702 for more information.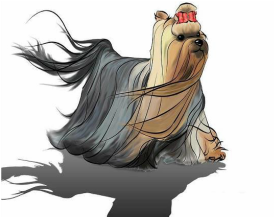 All pictures and content of this website are property of Tams Yorkie's and may not be copied without owners express written permission.
Copyright © 2008 Tamsyorkies.com
All rights reserved